$2.99
Publisher:

Xplicit Press

Edition:

1

Available in:

Kindle, ePub

ISBN:

978-1-62327-251-7
Amazon Kindle
Google Play
B&N Nook
Torn: Sacrifices Of A Vampire Prince is a Paranormal, Horror Erotica short story – M/F. This erotica short story contains explicit content, erotic situations, graphic language and is suitable for readers 18 and over.
As the heir to the Melosy Clan, Julian has his work cut out for him. Julian Devon is a vampire, but not an ordinary vampire. The Melosy Clan had developed a resistance to the effects of sunlight; they could move about in the daylight with little ill effect. Julian moves around in the daytime, satisfying his lust for beautiful women. But there's just one problem.
These women all seem to be having a negative reaction to his vampire touch. He is forced to decide whether he will allow these possessed women to roam the streets, killing any and everyone in their path, or whether he can destroy the women he loves.
Available on Kindle, Nook, Apple & Android Devices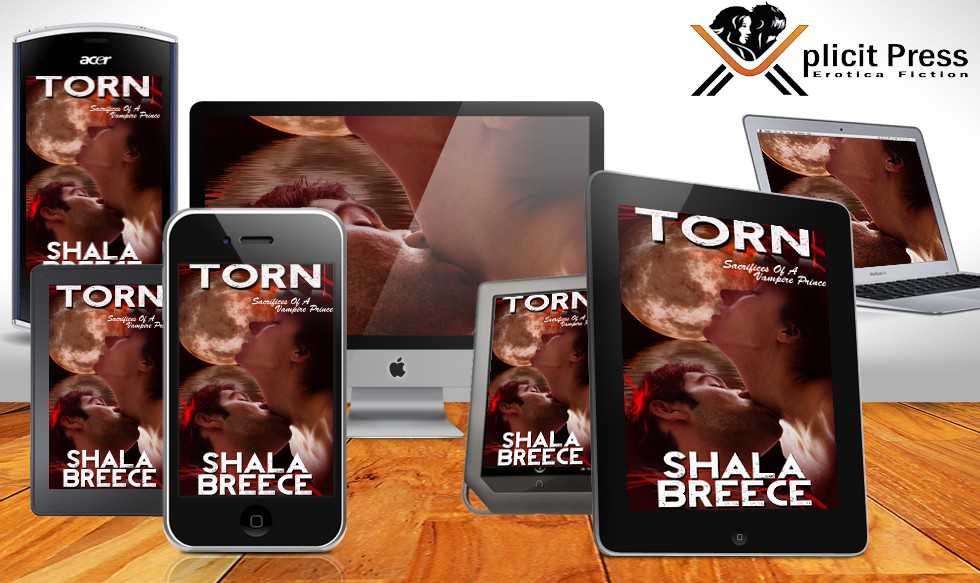 Purchase From Retailers Below: