$2.99
Publisher:

Xplicit Press

Edition:

1

Available in:

Kindle, ePub

ISBN:

978-1-62327-004-9
Amazon Kindle
Google Play
B&N Nook
Island Sensations is a Black, Women's Erotica short story – M/F. This erotica short story contains explicit content, erotic situations, graphic language and is suitable for readers 18 and over.
When Marcia Grey and her husband Danny Grey decide to take a trip to the beautiful island of Saint Lucia to celebrate their 16th wedding anniversary, they have no idea if this trip will help repair or damage their already rocky relationship. The island is simply beautiful and the hotel is exquisite and everything seems fine until, a phone call is received. "You're all the way in Saint Lucia, I don't understand why you two need to speak to each other. She's not your WIFE , Danny!" Marcia shrieks. Their marriage had had its ups and downs, but the situation got worse when Danny hired a 23 year old secretary, named Evelyn.
Danny and his secretary would spend hours on the phone every day, they went to dinners together, he would go her family events, and she would attend his family events. Marcia could not believe that the only time she got with her husband without any disruption was being interrupted, by Evelyn of course. She left the room, in a rage, knowing deep down inside that her husband was having an affair with his secretary. As she is seating at the pool crying, in one of the most beautiful resorts, her thoughts were interrupted by this gorgeous well built of a man, who emerged out of the water. At that moment, for the first time in her life Marcia, completely forgot about the drama going on and decided to do something wild and exciting. She smiled as she begun to feel the island sensations running through her veins.
Available on Kindle, Nook, Apple & Android Devices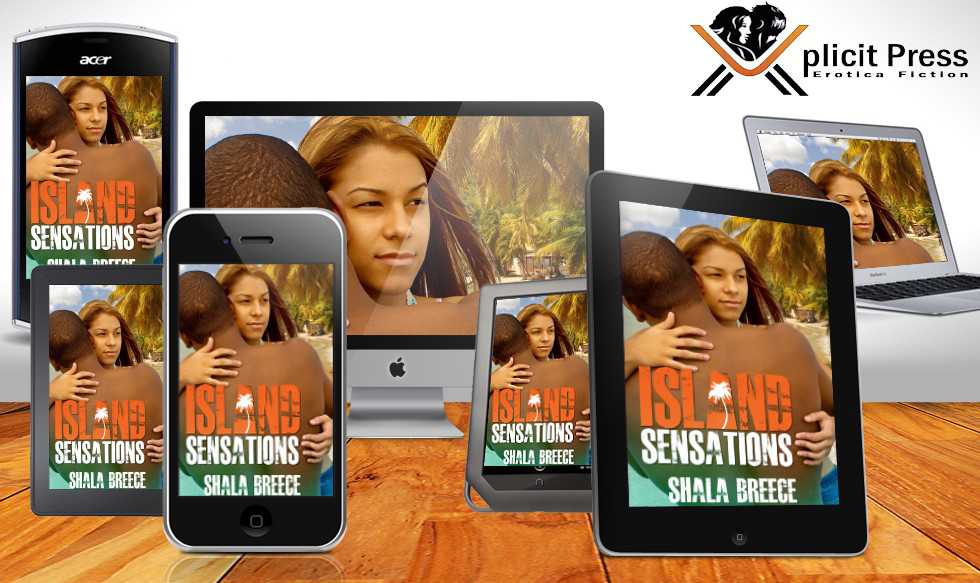 Purchase From Retailers Below:
Amazon Kindle
B&N Nook
Smashwords
Apple iBooks
Google Play
Kobo