$2.99
Publisher:

Xplicit Press

Edition:

1

Available in:

Kindle, ePub

ISBN:

978-1-62327-150-3
Amazon Kindle
Google Play
B&N Nook
Erotic Adventures Of The Team is a Ménage/Multiple Partner Erotica short story – M/M/F. This erotica short story contains explicit content, erotic situations, graphic language and is suitable for readers 18 and over.
When football player Mason scores the winning touchdown of a game, no one expected his team to win, all he can think about is a cocky promise made by one of the cheerleaders, Jenna, before the game. "It will take a miracle for you guys to win," she'd said. "In fact, if you guys win, I promise I'll suck all your dicks." Even as he's walking off the field, Mason is thinking about that promise and wondering if she'll follow through at the after-game party.
But when Mason gets the party, he gets more than he expected – Jenna and two of her friends, half naked and ready to get down and dirty with the football team. What Mason doesn't know is that this is only the beginning for him and five of his friends, as their sexual adventures get started.
Available on Kindle, Nook, Apple & Android Devices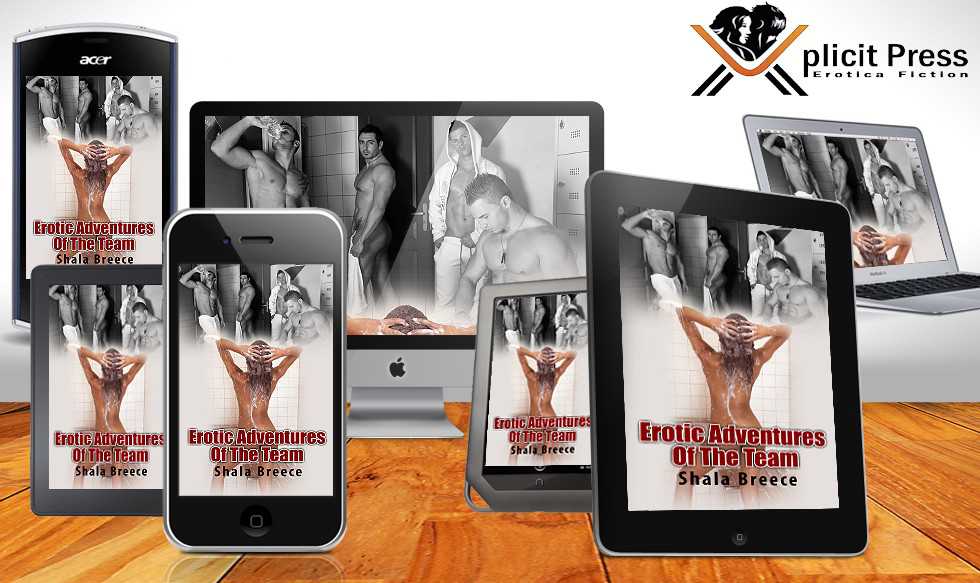 Purchase From Retailers Below: